LEGIT.yoga believes that yoga is for EVERYBODY.


The mission of LEGIT.yoga is to provide Trauma-Informed Yoga to individuals who are currently homeless, low-income, or otherwise marginalized and disenfranchised in the Greater Boston area, and to the professionals who work with them. LEGIT.yoga aims to make yoga a healing, transformative and standard part of the lives of people who have experienced trauma, and the professionals who steward the trauma of others.
Classes with LEGIT.yoga will teach its participants to:
Learn: learn yoga postures and breathing techniques, becoming more aware of how it feels to connect with the body and the body's sensations

Emote: recognize the emotions that you experience, and become more aware of how to express your emotions in an honest and non-violent way

Grow: gain an ever-increasing sense of physical strength and emotional well-being

Ignite: spark a feeling within you that YOU can do anything you set your mind to

Transform: create a community full of individuals that use their new-found sense of empowerment to transform their lives and the lives around them
LEGIT.yoga believes that yoga is for everybody: it is not an exclusive practice reserved for people of privilege who can afford to attend classes at expensive studios, and you do not need to have a "perfect yoga body" to get on a mat and reclaim your body, your emotions, and a sense of control and power over the direction you are taking in your life.
Powered by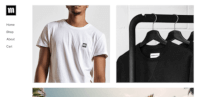 Create your own unique website with customizable templates.