Who We Are
LEGIT.yoga believes that yoga is for everybody.
Most good ideas begin as a seed. Over time, on purpose or not, that seed is watered and eventually the idea will grow. The seed for LEGIT.yoga was planted over a decade ago when its Founder, Theresa Okokon, wandered into her first yoga class. Years later, after spending that decade serving the community as a social worker, Theresa decided to become a yoga teacher with the goal of using yoga to address the trauma she saw being experienced by the low-income and homeless populations she serves.
LEGIT.yoga will make yoga a seed that grows within the homeless, low-income and at-risk populations in the Greater Boston area, and that seed will grow into a community that is stronger: physically, mentally, and in its sense of connectedness.
| | |
| --- | --- |
| Why yoga? | The most basic human possession is one's own body, but a woman who has experienced trauma regularly feels as though her body does not belong to her. Trauma survivors express a feeling that their body has betrayed them, that control of their body has been stolen from them, or that they simply do not feel their body: they are disconnected. When you practice yoga, you gain a sense of control and ownership over your body. You feel more connected to yourself, and to the world around you. You feel powerful, able and capable. But across America and in the Greater Boston area, yoga is seen as a practice that is reserved for the elite. Yoga classes at a studio or a gym are cost-prohibitive, and most low-income neighborhoods do not have easy access to these types of facilities. Many low-income women who are also struggling with their health and weight feel physically intimidated to step foot into a yoga studio. Even if they know the benefits of yoga, most low-income and homeless women are too busy just trying to survive, than to spend time trying to find a yoga class that they can afford to attend. Around Boston there is a smattering of yoga teachers who may occasionally volunteer here or there to teach a community class, but working for free is not sustainable for the teacher. Perhaps most significantly is the fact that: few yoga teachers are also social workers who actually understand the realities of living in a homeless shelter, and many are too intimidated or scared to walk into a housing project. The goal of LEGIT.yoga is to bridge this gap. |
---
Founder & Yoga Teacher: Theresa Okokon, BSW & E-RYT-200, YACEP
​Theresa began practicing yoga in 2006 when she decided to join the Peace Corps. She was not in great shape, so she joined a gym figuring that Peace Corps Volunteers probably needed to be fit to climb volcanoes and paddle canoes in the Amazon to get to their mud huts. At the gym and unhappy on the elliptical machine: Theresa wandered into a yoga class, and fell in love. Over time she learned that she was wrong about Peace Corps (she ended up living in a city, with no mud huts in sight), and she was wrong about yoga, too.

She has since come to understand that yoga is about so much more than preparing the body to be physically fit to survive in the Amazon: to Theresa yoga became a metaphor for life.

In her classes, students learn that a strong yoga practice exists both on and off the mat. She teaches yoga in a way that is focused on the wellness of the individual in an entire sense: especially with regard to how an individual's ability to control their breath and movement will lead to an increased ability to control of their own mind, body, and behavior.

Theresa truly believes that yoga can teach you to use the power and good energy that your body creates to transform your own life and the lives around you.

Theresa completed her 200-Hour Yoga Teacher Training with Open Doors Yoga Studios in 2014, and is a RYT-200 (Registered Yoga Teacher) with Yoga Alliance with individual Yoga Teacher Insurance through Philadelphia Insurance. Theresa furthered her training in the direction of Trauma Informed Yoga, having completed a 100-Hour Facilitator Training with the YogaHOPE TIMBo Program (Trauma Informed Mind Body), and has attended training by Bessel van der Kolk on his research and work in trauma-informed yoga.

Theresa is enrolled in a 300Hour Yoga Therapy Teacher Training with Phoenix Rising Yoga Therapy in Bristol, VT. Theresa can also be found developing yoga teachers of the future at as a core faculty member for the 200-Hour social justice focused & trauma informed Yoga Teacher Training at 4 Corners Yoga + Wellness in Dorchester.
Other Yoga Teachers involved with LEGIT.yoga
Amy Hrobak, MSW & RTY-200

Amy is a Yoga Alliance Registered Yoga Teacher for adults, children and teens. he completed her 200-hour Yoga Teacher Training with Radiant Yoga and 100-hour Childrens' Yoga Teacher Training with KidPowerment. She has additional certifications in Mindful Schools, Circus Yoga and Soulful Yoga Therapy and is a Level II Reiki practitioner.

​Amy taught with LEGIT.yoga at CWU/EMPath in 2016.



---
Advisory Committee​
Strategic assistance and leadership is provided to LEGIT.yoga by the members of the Advisory Committee. LEGIT.yoga Advisory Committee Members are a diverse and dynamic group of volunteers who are committed to the LEGIT.yoga mission.
Members include:
Maria Vertkin, BSW. Founder of Found in Translation; Former KTSJF Recipient​
Anthony Verdino, LCSW. Practicing psychotherapist and Adjunct Lecturer
Peter Freeman, MPH. Grant-writer and Adjunct Lecturer
LEGIT.yoga was the recipient of the 2015-16 Kip Tiernan Social Justice Fellowship from Rosie's Place, which provided the generous and necessary funding for LEGIT.yoga to become a reality.
Powered by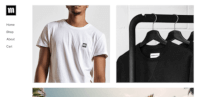 Create your own unique website with customizable templates.